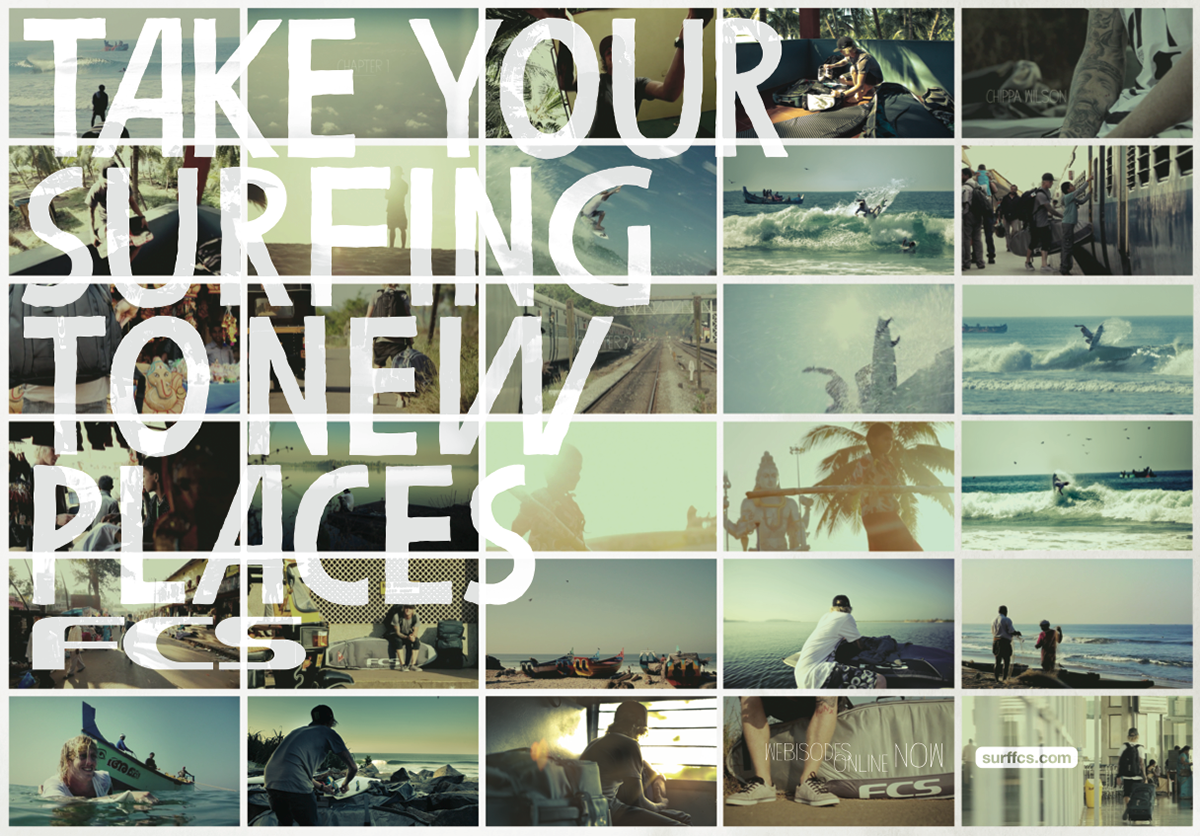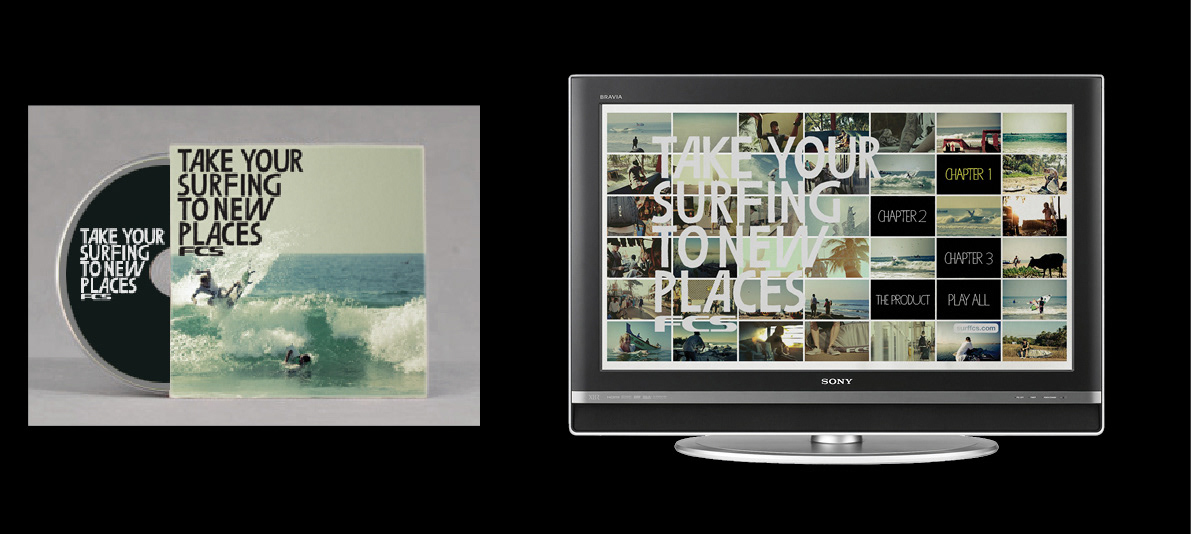 The campaign brief: FCS is well known and respected in the surf industry as a fin manufacturer. The purpose of this campaign is to put up in lights the expansive range of travel bags and accessories that the company also produces.
It seemed a series of events including discussions with a friend who was shooting a 6 part TV series in India led to it occurring to me how perfect India was as a location for this campaign. The initial thoughts were to shoot in Foster on Australia's east coast. Shooting in India brought a whole new dimension to the campaign. 
India is not traditionally a prime surf location, in fact its very rare. But it has waves, an amazing coastline and an even better culture. The key markets for FSC are Australia, Europe and the US. The aesthetics of India are remote to each one of these markets.
After getting initial approval to move forward from SHI Global Marketing Manager Drew Quinell we set out to lock in an appropriate team rider and team to capture the campaign.

We landed on rising star Chris 'Chippa' Wilson as the surfer. Chippa had just finished a feature film with Analog (Burton Group) and had been touring with the film. He was not only great because of his rising profile but also because of his ability to surf small waves.
Stefan Hunt with his TV series 'surfing28states' were looking to use cinematographer Russell Brownley from California. Russell had just recently finished shooting Cancer to Capricorn for 'Reef' and was promoting his personal project 'Gum For My Boat'. Russ was a great fit and Stefan was invaluable with his experience in India coupled with creating short films such as 'Somewhere near Tapactula' and 'Surfing 50 States'. 
We shot the campaign in 6 days which was intense even without the element of having to find waves.

Directors: Russell Brownley / Joshua Secomb
Cinematography: Russell Brownley
Campaign Art Direction: Joshua Secomb
Photography: Joshua Secomb
Production: Joshua Secomb / Stefan Hunt
Additional Footage: Stefan Hunt